Featured Films
The H2 wedding Films is therefore today the result of much dedication, perfectionism and much, much more, love.
These are just some of the many films that we have been honored to capture.
Nayarit | Punta de Mita Wedding - MX
H2 WEDDING FILMS PRESENTS ~MARCELA AND RICK'S WEDDING |
H2 WEDDING FILMS presents "CAROLINA SKEPIS and NATHAN JONES at The Rimrock Resort Hotel filmed by ZENON FABRE-ATANISA PAIVA
THE WEDDING FILM FROM BARBARA BORNHAUSEN AND SERGIO CARRENO AT FISHER ISLAND RESORT IN MIAMI | FL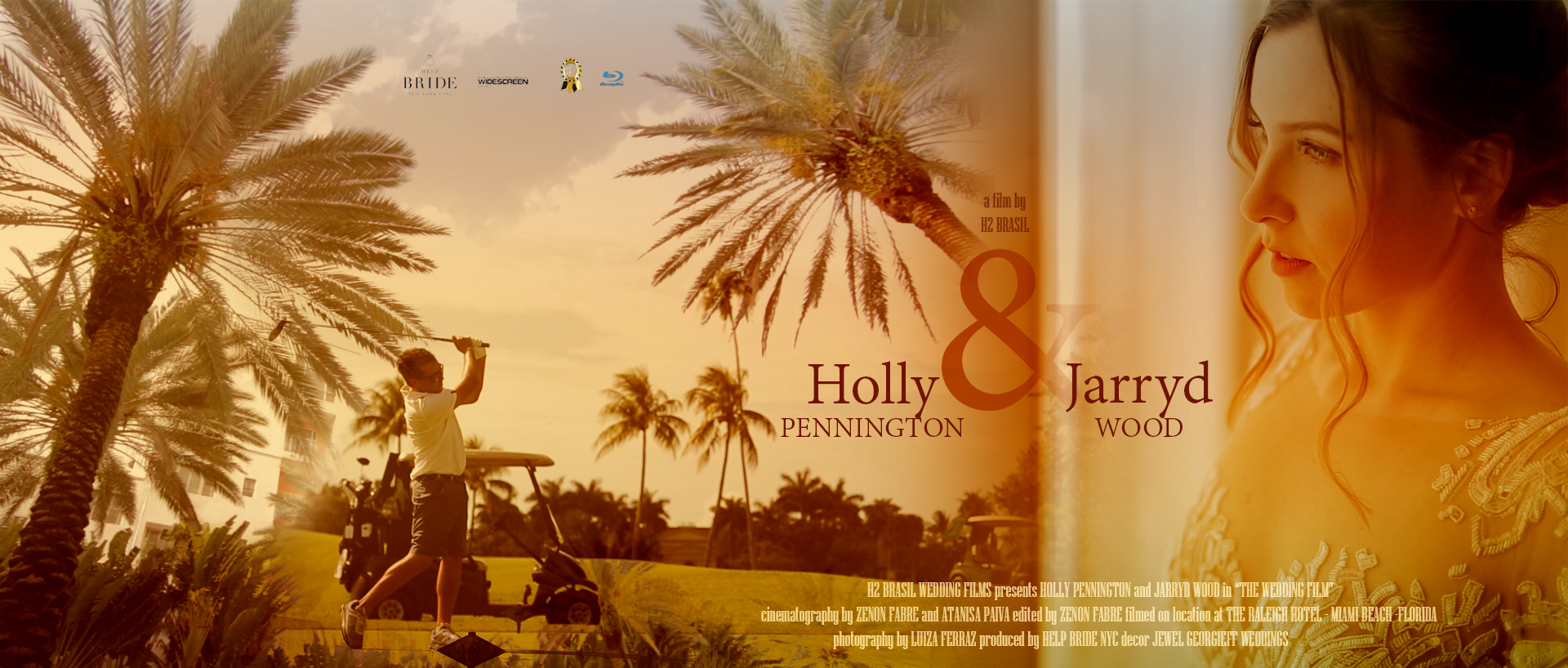 THE WEDDING FILM FROM HOLLY PENNINGTON AND JARRYD WOOD AT RALEIGH HOTEL IN MIAMI | FLORIDA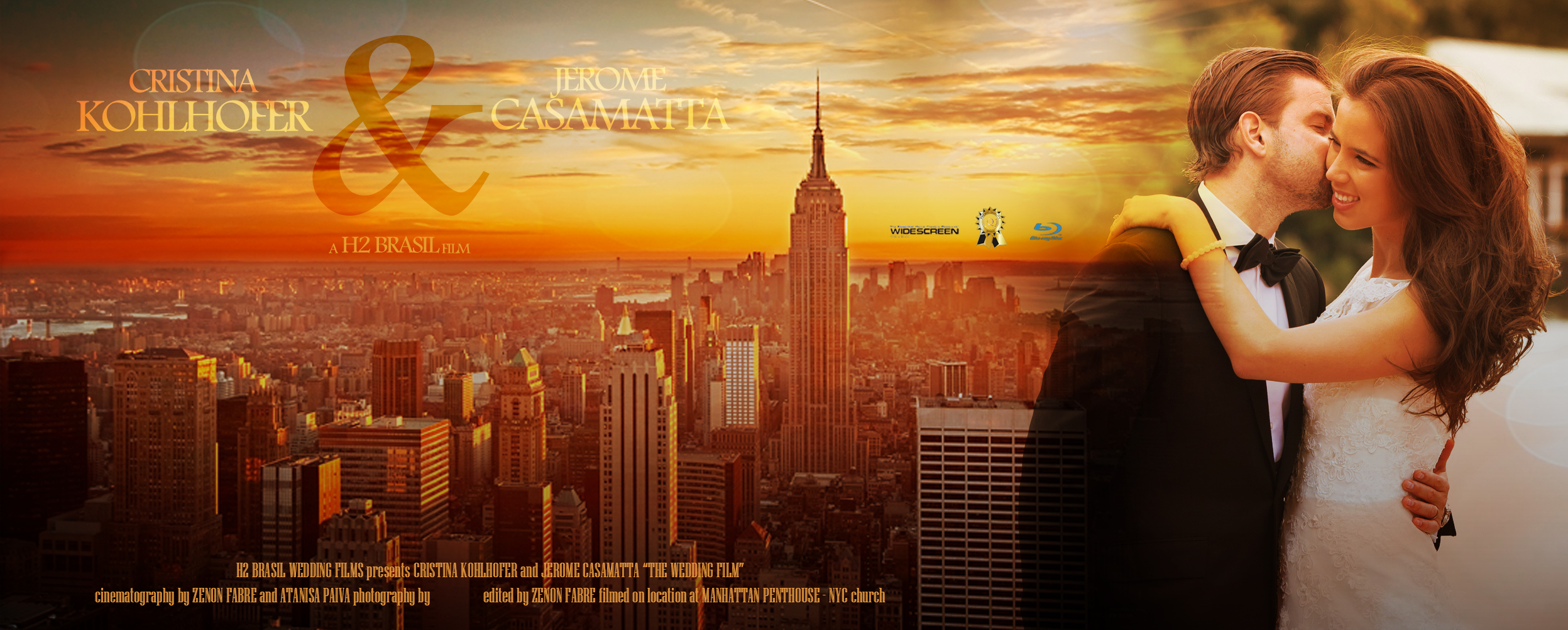 THE WEDDING FILM FROM CRISTINA CASAMATTA AND JEROME CASAMATTA IN MANHATTAN | NEW YORK AT MANHATTAN PENTHOUSE
BEAVER CREAK | AVON | COLORADO
The Wedding Destination Film from Patricia & Joao filmed at Principote in Mykonos | Greece
THE WEDDING FILM FROM FERNANDA MONFRINATTI AND FELIPE FREITAS AT SURF LODGE IN MONTAUK | NEW YORK
Truly outstanding video! H2 films incredibly creative, professional, and personalized films. Thank you!
michael robert
Team H2,
We have no words to describe how grateful we are to you for the beautiful work you have done in our Wedding. The trailer was WONDERFUL, we noticed all the details that were thought with a lot of affection. You are odd, you are perfect! Thank you once again for the professionalism, dedication and fantastic memory that have left us for all eternity. Be sure that with this work, you can bring back hundreds of tears and smiles !!
Aline and Maicon
Our wedding video from H2 was absolutely perfect. The video was so professionally crafted, it seemed like a Hollywood production! Throughout the entire process, their staff of videographers was attentive, responsive to our requests, and they looked for memorable elements to make our video extra special. H2 films combined the perfect combination of music, quality video, voice and visual effects, and we were proud to share our wedding video with friends and family. The way they overlaid parts of the video with our voices and "interviews" with our guests was so impressive. What's more--some friends asked to see it again! Have you ever asked to watch another couple's wedding video AGAIN?? Every single person who saw our video was overwhelmed with how professional the film was made. We highly recommend H2 wedding films.
fernanda. batteau
Wow, what about their work ?! Rafa and I were stuck on the site waiting for new updates, watching and reviewing all the videos and crying copiously at all. Until we had already decorated the speech of some of us there was no doubt! It was with them that we wanted to hire. And it worked. Atanisa and Zenon are fantastic people, talented and of an enviable professionalism. THEY ARE MASTERS IN THE ART OF EMOTION
Michele
I really admire your work, I find it incredibly exceptional, for me the best. I had never seen them acting, just the works already done, I was very surprised by the description during the recordings, you impress us and also excite us, of course, with your work. Very successful team, my CONGRATULATIONS, for the wonderful art they make!
Emanoelly
Well, after so much anxiety, in full Valentine's Day, my husband and I won our gift for the rest of our lives .... our wedding video! Just wonderful! It is amazing the gift they have to capture the moment, the guests, the music, the energy of the party .... we love it !! Thank you for everything! Much success for you always!
Marcela Thottam & Cyril Thottam
Zenon and Atanisa !! How do you thank that? Do you have any idea of the greatness of your work? Incredible, it was perfect ... Every time we watched, we were able to relive the emotions of that special day. Thank you for eternalizing our wedding in such a beautiful way !!! We are very excited ...
Carolina & Guto
sometimes we are faced with those who can apply a generous dose of sensitivity at work. When that happens, we can not tell whether the result we have in our hands is work or Art Of work. That's how I felt when I got my long-awaited wedding video. Touched eyes, racing heart, soul shivering and hands trembling with emotion. Yes, I seemed to be in love and through those images I was magically transported back to the most important day of my life. There is a team that moves the camera, captures scenes that I feel like embracing and edits fragments of true happiness. Whoever has the power to do this deserves all the applause and words of thanks. And when they ask me who knows how to do this, I answer: H2 Wedding Films.
Thays Gattas
The Videomaker
Zenon has always been a big fan of movies and videos in general, started his career still early but always as a hobbie. He had several experiences with general and institutional events, but his great passion has always been wedding films. WHY? - In this field I combine my technical knowledge with what I consider the most important for a film producer, the sensitivity of transmitting to the maximum the emotion, the feelings.
He has changed his academic profession of Orthodontist to dedicate himself totally to the marriages. "It was a difficult decision," Zenon said, "but I consider it the best choice of my life.
Contact Us
If you would like to contact us with questions regarding pricing, packages, and availability, please fill out the form to the right and we will respond as soon as possible.

We hope you have a wonderful day!
– H2 Wedding
For Other inquiries: please email contact@h2weddingfilms.net
Please complete the form below